Bear Force CT Unit. Est. 2004. America's Army 2.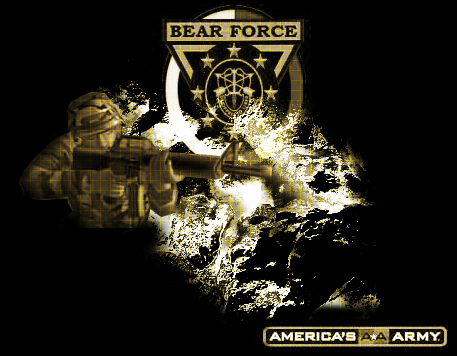 "In memory of our fallen team mates,
who were men of vision,
daring to be different.
Men which had confidence in themselves,
trusted their comrades
and left their fate to God.
They were men of courage,
who earned and wore
"the Green Beret."